Whether you're an online video creator who wants to increase income from your online video content, use internet videos as content marketing tool, or increase video distribution - you need to learn how to drive targeted traffic to your content. We have created this unique guide to help you create content that has a guaranteed audience, strong SEO potential, and valuable backlinks.
YouTube is the second largest search engine, just behind Google. It is far easier, however, to get a first page ranking on YouTube. As an online video creator, knowing how to promote your videos and using tactics to make sure viewers find your videos are often equally important as the quality of the content itself. You invest so much time into making their videos and then no one views them - lets change that!



Here is how to use SEO and Backlinking to your advantage when creating YouTube videos or videos for any platform.


Following the "Skyscraper Technique"
The popular, so called "Skyscraper Technique" is as useful for the online video creator as it is for other types of digital content creators, if not more so. No one walks past a short building and is amazed at how great it is. It is human nature to want the best and to build higher and higher.
The three step Skyscraper Technique:
Step 1) Find a "skyscraper" - or content that already has a large, established amount of back links and social shares.
Step 2) Build it bigger - create your own version of the content that is better in every way.
Step 3) Connect with the right people - the site owners who have already linked to the previous content.


Let's break it down now -
Step 1: Find a "skyscraper"
First, you need to find content that has proven itself to be worthy of watching, and more importantly, sharing. Pages, and videos, that have been linked to hundreds or thousands of times have been termed "linkable assets." Linkable assets value can be so great that its lifespan can last for years and not just fizzle out into the abyss of the internet. It is this content, that has already generated a ton of links, that you want to go after and model for creation and video distribution.
NOTE: When applied to YouTube videos, it is important to not just look at the videos that have the most views. What is arguably more important is how many times it has been shared on social media and embedded on web pages, in addition to traditionally links.
Here are the best sites to find worthwhile linkable assets:
Ahrefs Site Explorer
Ahrefs is a great site that is easy to use. Simply go to their homepage and type in a domain name and then filter by Top Pages.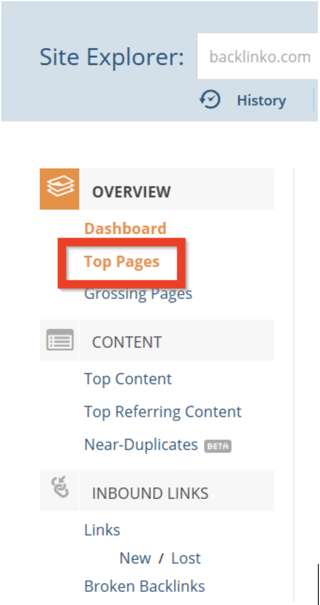 You can view how many websites linked to what articles and videos. Ahrefs even has a feature to see how many shared a link has received. Star Wars looks popular - I wonder if it will do well in theaters?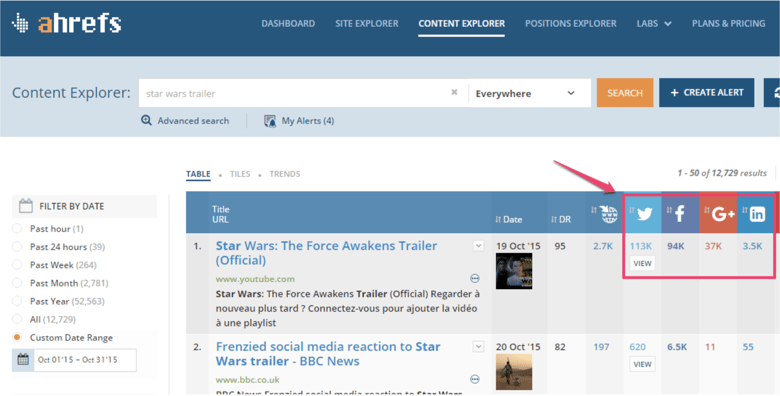 Another popular site is BuzzSumo. It also makes finding linkable content easy.
Just search by keyword.


Select your filter.
And viola!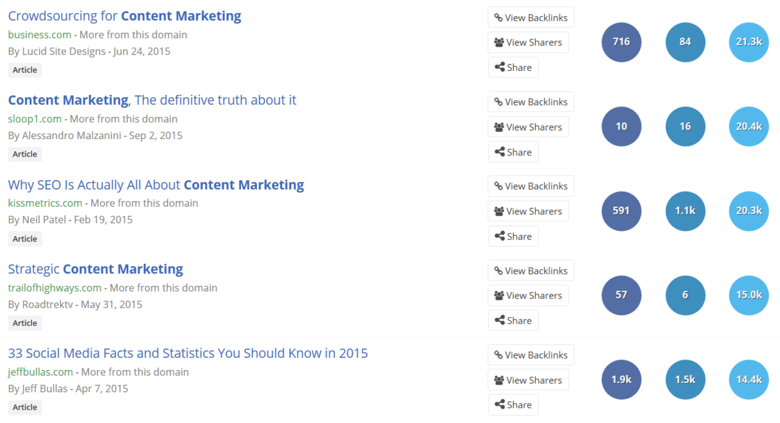 Step 2: Build it bigger
Once you have discovered which skyscraper you want to build off of, it is time to get to creating! For the online video creator, this is the fun part - it is what you live for (and sometimes how you survive).
Your new content has to be better in every way than the old content. There is not much point to doing something unless you are the best at what you do. Your new and improved content will be sure to have a long life and be even more linkable than the last edition.
Here are a couple tips:
Make it more up to date: No one wants to watch a "Best of" video from five years ago. Make your content as up to date as possible, especially if it is about pop culture or news events. Or if you are creating tutorials for software or some version based program, create content for the latest version.
Make it look better: The better designed something is (i.e. the prettier it looks) the more enticing it will be for audiences to pay attention. It also establishes authority - the more professional something looks, the more likely people will take it seriously and pass it along.
Even YouTube's old site looks like shady compared to the new one.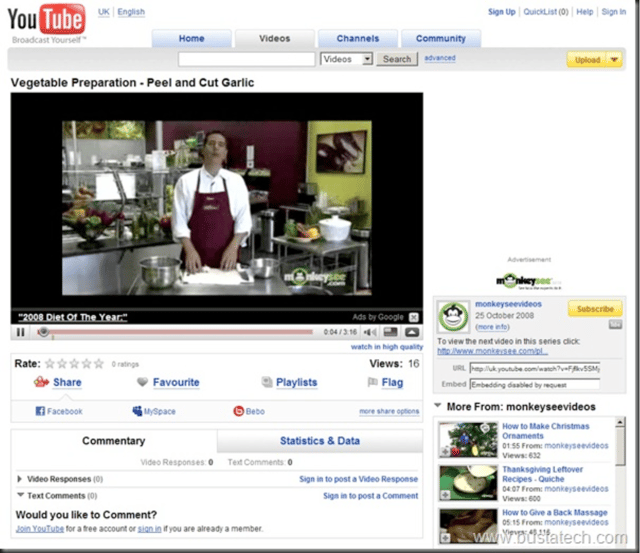 Let your audience dictate form: What style will your video be? Will it be comedic or completely serious? Will it be very technical or more general?
The great thing about YouTube is there is truly something for everyone. You can have two very different videos on the same topic because they are structured toward different target audiences. Old school television producers might try to target general audiences, but the power of your content lays in its appeal to niche audiences. The more specific the niche, the often better your content might do - it has a change to stand out in a crowded space.
Say you want to do a video on global politics, will it be for old Republican fogies, hip snudy liberals, or a VlogBrothers' Crash Course style?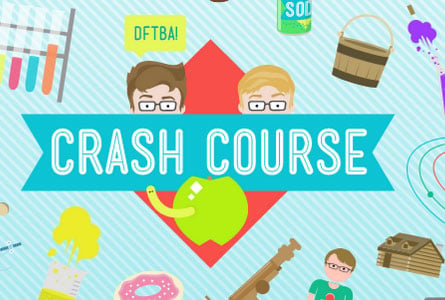 ….or will be more of an adult like analysis that the Council of Foreign Relations offers?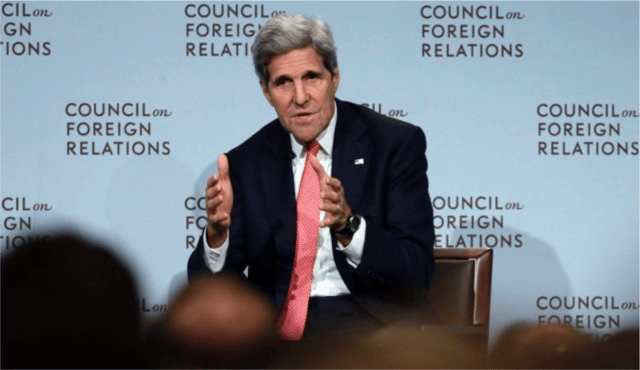 There is no wrong choice - all have strong niche audiences.
Step 3: Connect with the right people
Now it is time to strategically promote your content. Go back to Ahrefs and use the export tool to create a spreadsheet of all the potential links.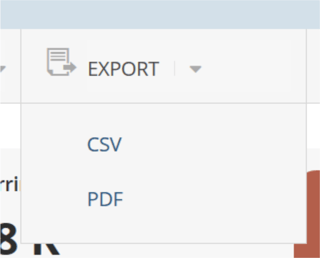 Sort through the junk and make a list to narrow it down to names and email addresses. Once you are ready, you can simply email them using a template such as this:
"Hey [Name],
I was searching for some videos about [Your Topic] today and came across this page: [URL]
I noticed that you linked to one of my favorite videos — [Article Title]
Just wanted to give you a heads up that I created a similar video. It's like [Name of article], but more thorough and up-to-date: [URL]
Might be worth a mention of your site.
Either way, keep up the awesome work!
Best,

[Your Name]"
You will be amazed by how far you can go if you simply ask for something. And if your if you put the effort in, they will be amazed at your content. Even if you receive a low response rate, those who do respond and are willing to update their links on their site can be invaluable in driving traffic to your channel and, ultimately, your business.
Remember, it's about the quality of the links, rather than the quality.

Now it is your turn!
This guide will help on your journey to success. Don't forget to read [Part Two] of this guide on SEO. Here is another great article on YouTube SEO strategy. If you have any questions, ask below or contact us directly.
If you want more - CLICK BELOW to get the complete online video creator guide to distribution.