Sumptuous hand-made quilts and casserole sets, woven cane chairs and woolen clothes. The compartment on my train were stuffed full of such colourful items - this was India in the nineties after all. As a journalist who would go on to specialize in surface transport, I was used to taking in such sights first hand before researching in detail how migrant workers and tourists create demand and establish avenues for trade. And this is exactly what is happening along the New Silk Road.
The following BON video on the Poland-China block train introduces us to Feifei, Chinese owner of a shop in Poland who uses the rail connection to send parcels back home. A small trickle of such gifts can easily turn in to container loads of products for export – Polish beer, fruit juices and clothing.
Part of the One Belt One Road initiative, this China-Europe container block train presents a great opportunity for increasing trade ties between China and countries along the New Silk Road.
The 16+1 framework for cooperation
Linked to the 16+1 framework for closer trade ties with Central and Eastern European Countries (CEEC), a train loaded with containers from China arrived in Warsaw, capital of Poland, on June 20, marking the opening of a key gateway for Chinese exports to Europe. Chinese President Xi Jinping even attended an unostentatious ceremony with his Polish counterpart Andrzej Duda at the cargo terminal.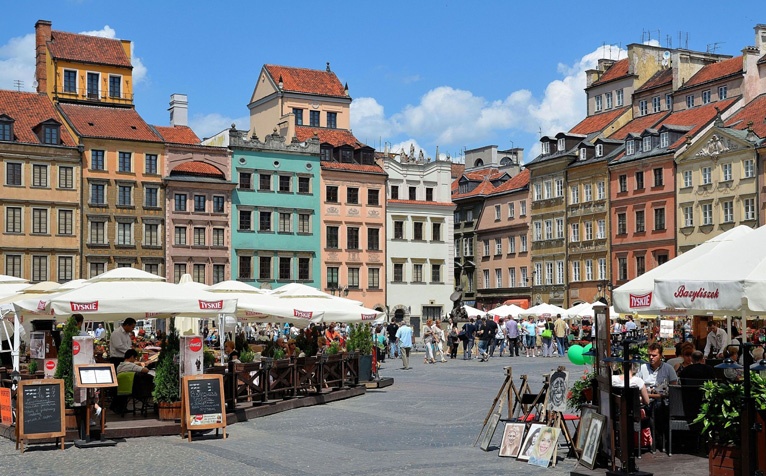 The city of Warsaw is a terminal for block trains from Chengdu
Xi said China and Poland should make full use of Europe's advantage in technology, China's excellent production capacity, and Poland's unique geographic location and rich human resources.
Trade between China and CEECs constitutes only 10% of overall China-European Union trade but grew 13-fold between 2000 and 2010. CEEC countries, especially Poland, view China's One Belt One Road initiative as a win-win situation for increasing bilateral trade even further. It is this potential for growth in trade that the block trains can exploit.
While Poland is China's biggest trading partner in the CEEC region, an imbalance is hard not to notice. China easily exceeds Poland's exports by ten times, sending 17.6 billion Euros of exports compared with barely 1.7 billion in return.
This asymmetry presents a challenge: Can these trains stacked with containers find enough cargo for their return journey?
One of Poland's most sought after products in China is chicken feet, which are shipped mainly to the restaurants and supermarkets of Sichuan. China watchers may be familiar with the thriving provincial capital Chengdu, location of Feifei's block train terminal.
Migration to Europe
Chinese migration into Europe shows no sign of slowing. China is still the world's leading source for international students and surging outbound tourism could also propel China's trade with CEEC countries.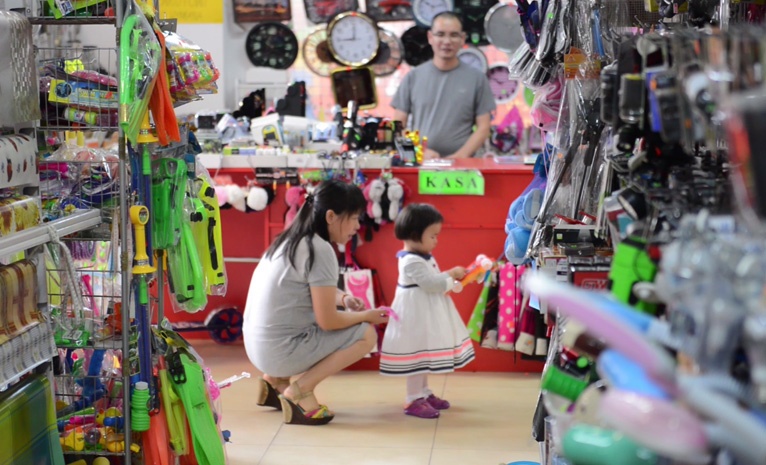 Feifei is one of many Chinese migrants living and working in Europe
As more and more Chinese people explore the world, they pick up new tastes in food and lifestyle. Healthy eating in China is known to be hugely impactful trend getting European food producers salivating. A noteworthy article in the Financial Times recently said the surging sales of Bright Dairy yoghurt that uses bacteria from a Bulgarian village said to bestow long life "encapsulates the shift toward healthy eating"
And Chinese students in Australia have been making headlines this summer, sending mostly vitamins and milk powder back to their families, friends and to supply lucrative businesses.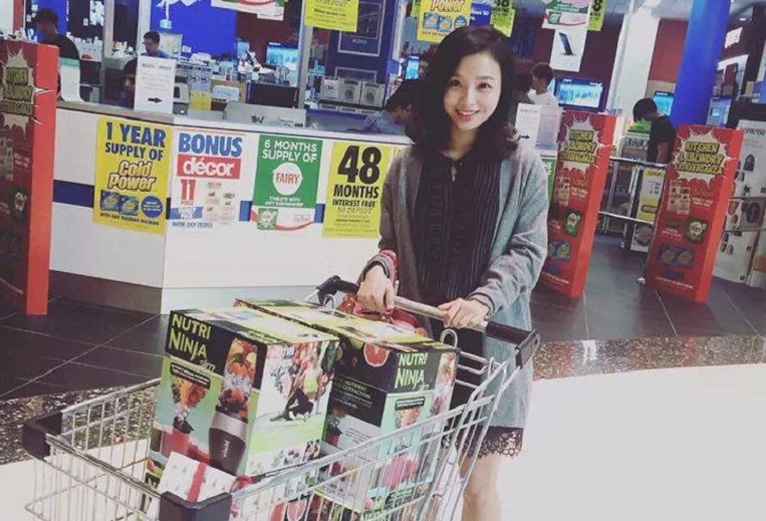 Carol Lin, a WeChat seller, buying products in Australia to send to China
Of course, it is natural for migrant populations to send gifts back home. Those sumptuous hand-made quilts and casserole sets that filled the Indian train of my memory were all bound for South India, where they would be a novelty.
A couple more figure:. India boasts the third longest railway network, with the cheapest ticket price. China has the second longest network, with the third lowest freight rail rates.
No wonder then that price-conscious Feifei uses the train to send fashionable European cosmetics to her teenage daughter. Such migrants can act as goodwill ambassadors for the block trains, creating a positive buzz around them and offering a hint of which products will finally bridge the China-CEEC trade imbalance.