7 Side Hustles For College Students to Earn $500+ Per Month From Home
Who doesn't love to earn extra money? Especially when you can earn it without even getting out of home. Besides paid internships that normally require full-time commitment, there are so many side hustles you can do outside your class hours.
Here are the TOP 7 Side Hustles, where you can easily make $500+ per month. It only requires your dedication, time and commitment.
1. Blogging
Pay ★★★★
Workload ★★★★★
Skill Requirement ★★★★
Investment ★★
Everyone can blog even just for fun. You can share with the world your thoughts, your hobbies, and your passion for life. But if you are especially good at words and know how to interact with your readers with fun topics, you are sitting on a lottery that might yield a good fortune. However, blogging is never quick money. Before you can cash in the gold mine, you need at least months of solid effort on producing attractive content, promoting your blog, accumulating followers, and maybe praying for a little bit luck. The payback is thrilling, if you are doing really well. Just to give you an idea of what you could achieve: world's most profitable blog, The Huffington Post, makes over 2 million dollars a month from pay per click advertisements. Tumblr, Blogger, WordPress are the places most bloggers go. You may try them all to see which fits you the most, before you settle on one platform.
2. Translation Work
Pay ★★
Workload ★★★
Skill Requirement ★★★★
Investment ★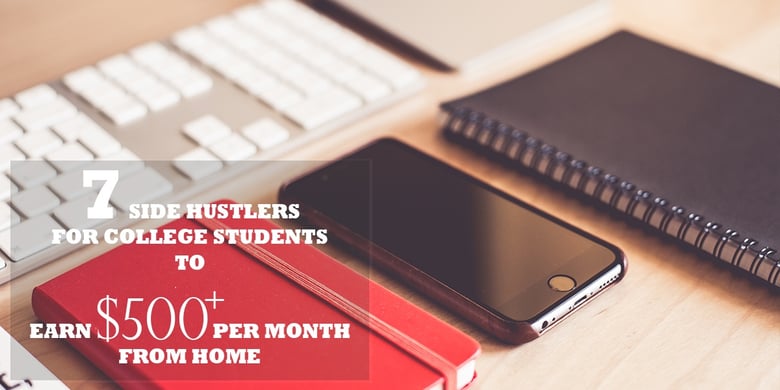 If you speak one or more languages other than your mother tongue, congratulations, you have already beaten half of human beings out there in this field. This is a quality which gives you the great advantage of making money from translation work. The website Translatorscafe.com has free directories for translation jobs. Other agencies like Gengo.com providegreat services to pair you up with customers and help you on the whole work-payment process. Some jobs may need qualifications like certifications and work experience, especially those with technical or scientific content. You can always start with small projects, like short articles, documents, resumes, etc. Deadlines are usually pretty tight, so good time management is crucial in order to success in this job. Payment varies from $12-40 per hour, depending on the difficulty and length of the content.
3. Selling Stuff on eBay
Pay ★★★
Workload ★★★★★
Skill Requirement ★★★
Investment ★★★
Selling and buying stuff has never been this easy with Internet (Say Hooray!). You can finish a trade that would've otherwise take more than several days within just a few clicks, sunk in the sofa, sipping coffee, getting yourself the latest UGG boots or, in sellers' case, money. Is there anything more delightful than getting rid of your stuff in idle, and earning some extra cash, without even setting a foot out of your cozy apartment? Hmm, I guess not. However, if you seriously consider making steady, desirable income from it, you will need to gird some loins. Finding reliable suppliers is just the beginning, looking for antiques, collectibles or valuable goods to sell are also part of the challenge. Likewise, don't forget about answering inquiries, packaging, dealing with issues, and making marketing plans. Additionally, you probably need some seed money to buy inventory and start things off. There are a lot of inspiring stories floating out there, from sellers easily earning$1.000 a month, but, as the old saying goes- "no pain, no gain".
4. Online Tutoring
Pay ★★★
Workload ★★★★
Skill Requirement ★★★★
Investment ★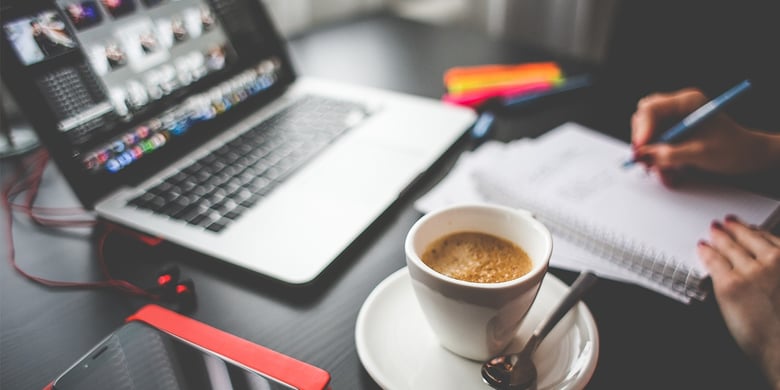 If you specialize in some subjects, no matter it's your second language or math that you excel in, and you want to benefit the world with your knowledge, online tutoring is a good way to earn some extra money. It's rewarding, and you don't have to run around. Many websites like Tutor.com can set you up with students, and the process is very straight forward. One of the downsides is that you will need to spend some time building up a good reputation to get high hourly rate. Also, your evenings and weekends might be sacrificed since they are the peak hours for tutoring. The pay is lower compared to in-person classes, but can still be as good as $15-25 per hour. You barely need to invest, just a computer with webcam and a pair of headsets and you are all set.
5. Gaming
Pay ★★★★
Workload ★★★★
Skill Requirement ★★★★
Investment ★★★★
It may be surprising to some people that playing games can generate money, because more often people pay to play games. Video game is a multi billion industry,and it creates a giant cake that even gamers can cut a slice from. There are multiple ways to do so, the easiest of which is to take part in play testing, where game companies pay testers to play the game and report problems and glitches. It's usually not well paid and there is a big chance you have to play games you don't even like. Selling virtue goods, on the other hand, might generate higher cash return, although it could take some time and quite a few bucks to obtain desirable goods. As tempting as the pay is, playing professionally, however, is a whole different story, demanding crazy time, commitment, workload, talent, and a bit of luck. Probably not your best choice unless you are really, really good at it.
6. Freelance Web Developing/Designing/Book Keeping/Content Writing
Pay ★★★
Workload ★★★
Skill Requirement ★★★★★
Investment ★★
If you hold interest in the above mentioned topics and have your major & internship in these subjects then go ahead and take advantage of your speciality. Bring your knowledge to practice proving that college education is no waste of money. Websites like Upwork.com, Freelancer.com and Fiverr.com provide you with lots of opportunities to work for temporary or on-going projects, some of which offer hefty rewards. But, first you have to pass their tests in order to prove that youare able to handle information and the different materials. The beginning would be tough since you have neither enough work hours nor positive feedback to impress employers. As experience is accumulated and things turn into virtuous cycle, you will be able to ask for a higher rate.
7. Business Developing via Email and Call
Pay ★★★
Workload ★★
Skill Requirement ★★
Investment ★
Compared to other part-time job options, business developing seems relatively unfamiliar to college students. It resembles telemarketing to some extent, but without all the stress of meeting sales target or awkwardness of constant rejections. Instead of reaching into your customers' pocket for money, you are contact them to propose cooperation for reciprocal benefits. Mostly it is a win-win situation and, in many cases, involves no costs for target customers. Some may think business developing requires a lot of techniques and work experience, in contrary, many companies nowadays outsource the job because it's easy, doable for most people and it could be done remotely. BON Cloud, a media content provider from China, is recruiting college students for its International Media Youth Development Program (IMYDP) to collaborate with new businesses. Here's an infographic about how to earn $500+ per month with IMYDP. Sign Up now if you are a college student, whether in media related majors or not, have basic communication skills, and know how to send emails.